Mad Dog Motorcycle Club - Brotherhood on Wheels
NEW !!! Click to View the Best Machines in the Far East
Photos from September Run to Bicol and Summer Ride for Life Events
Note: these photos were taken by a professional photographer; Photography while in motion on a motorcycle can pose a danger to you and other motorists. Please leave the photography to the professionals. Mad Dog MC promotes safe riding.
All photos, logos, rockers seen here are protected by international copy right laws, all rights are reserved.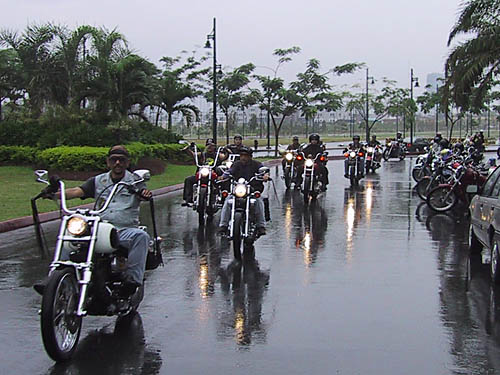 (Top)Mad Dog in force. Freedom Rally 2001.
(Bottom) Posing for the TV cameras in the name of Freeway Access Rights for all Philippines Bikers.
The Mad Dog MC in Legaspi on the 2000 Federation Ride.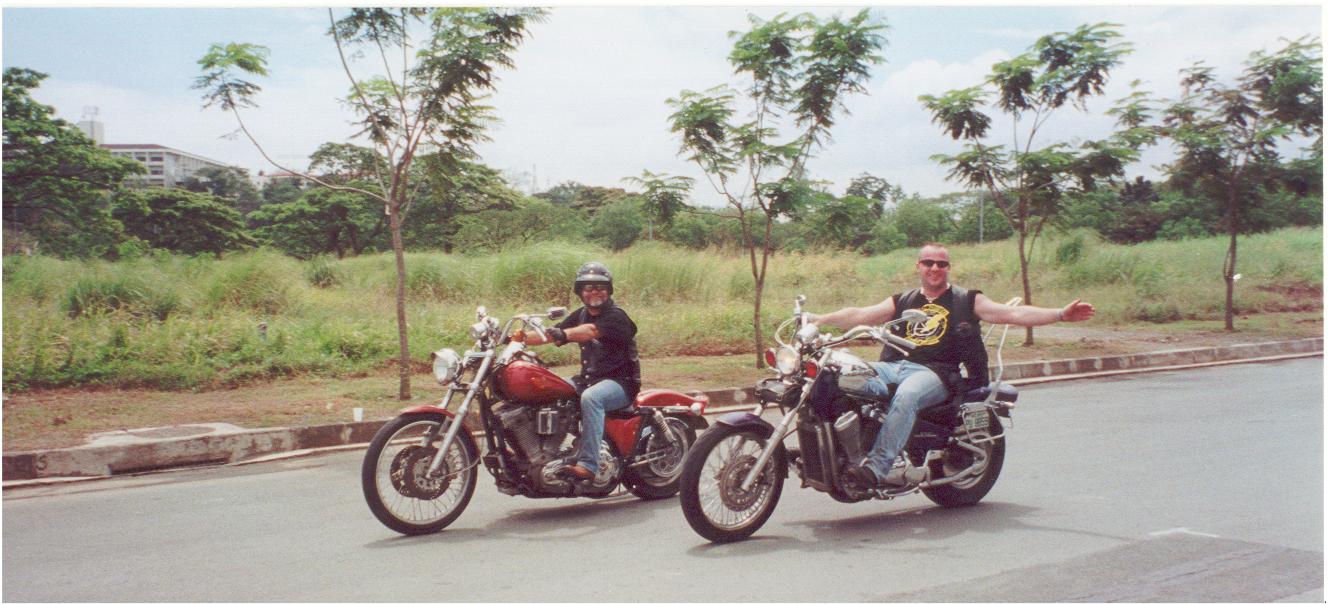 Benjie and John Joe 95 rolling near Alabang / Filinvest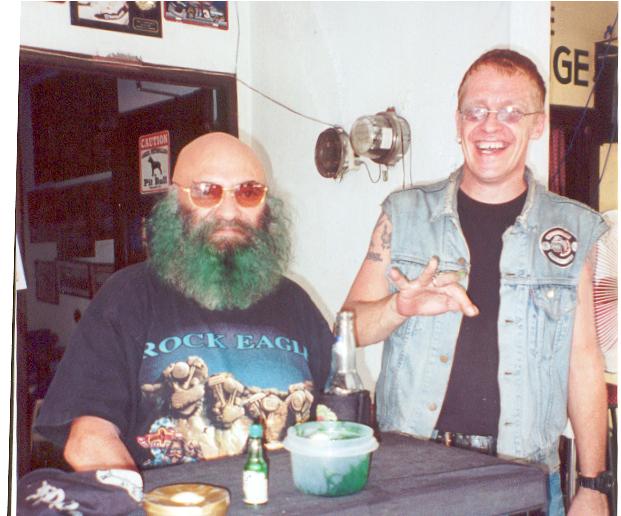 Old Son, Whitey, Celebrating St Patricks Day along with Manfred.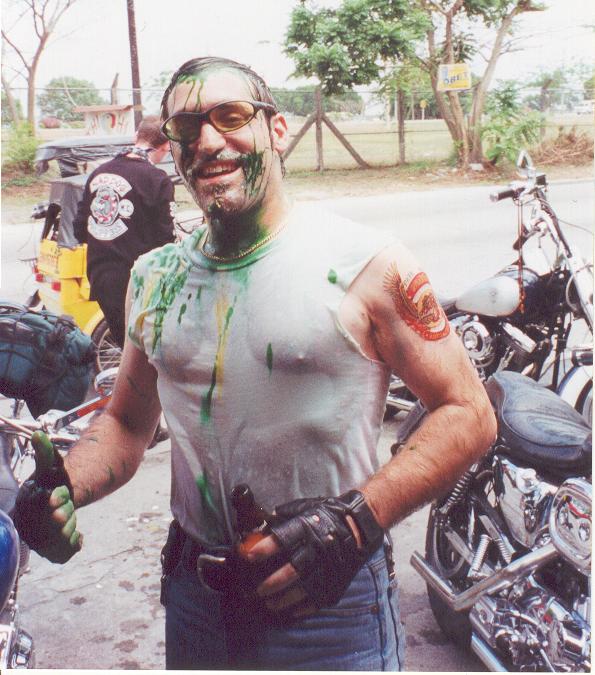 Green eggs and ham??? One-Eleven I am.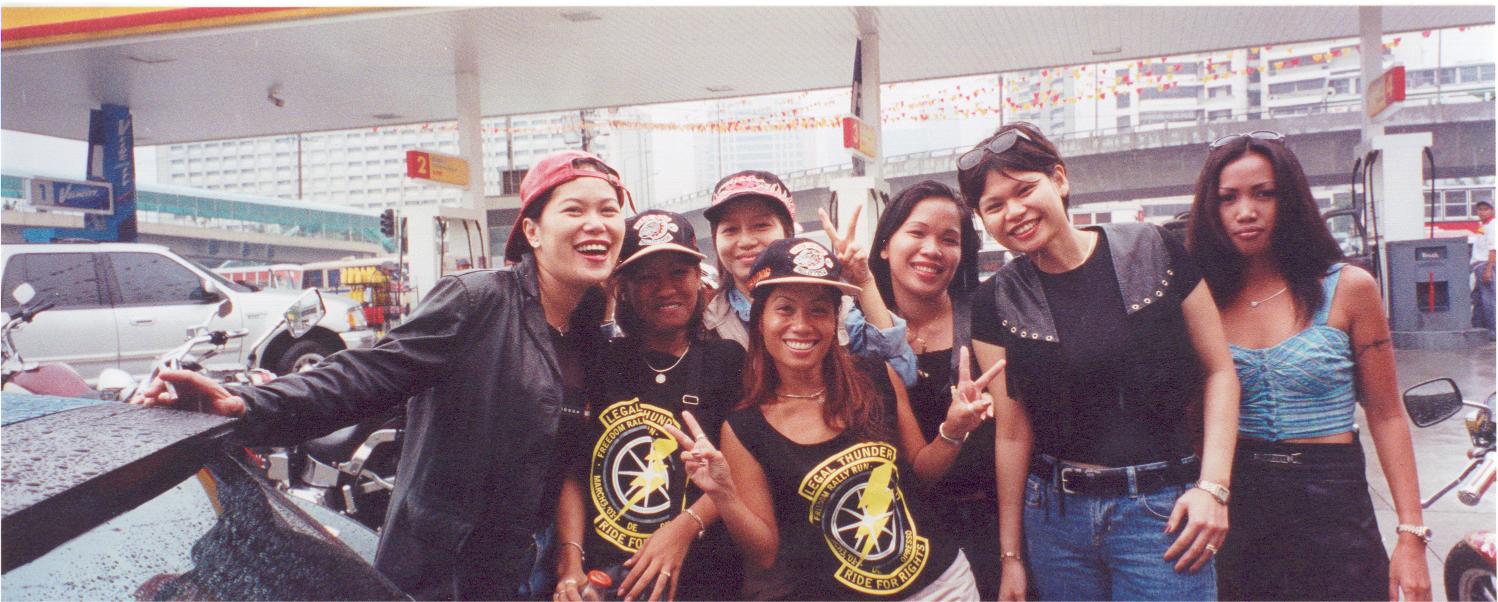 Support your local Mad Dogs.....thanks, Ladies. For every good biker, there's a "biker mama" as his backup.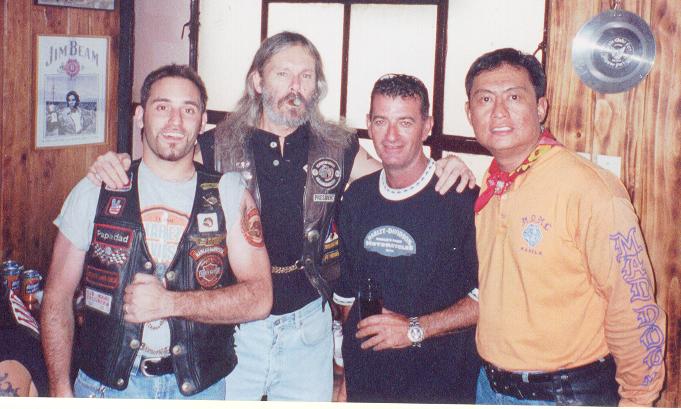 A chance to pose with our Founder, Life Member, and President of Mad Dog Motorcycle Club, Inc. Papadad (111), Tom (2), Lach (104) and BY (no tattoo yet).
Mad Dog Machines - "Hog" Heaven ! Note the white 4 door "support vehicle" in the background...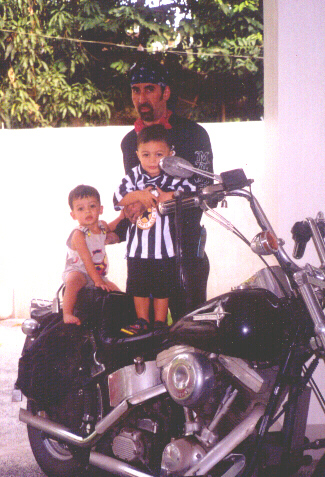 (Above) Steve "90" Spenard, our first official prosepect and a member of the Angeles City, Pampanga cell of MDMC Philippines. Steve rides an 87 FXST, shown here with his other pride and joy -- two sons.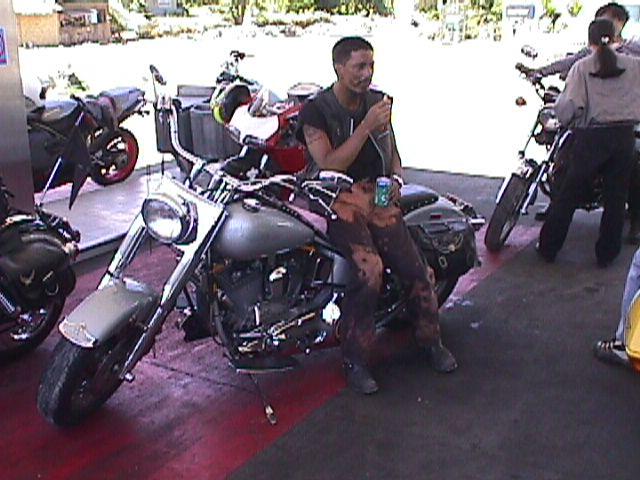 Mag Pka To Ta o ka, brother...drink SPRITE!
Egay, in true biker spirit, relaxes in the shade for a uh...smoke break.
(Below) Chito, Mike, and Evelyn at the Mad Dog Motorcycle Club Christmas Party, The Dog House, December 2000.