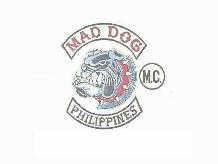 Saturday April 20 QMM ride to Angeles. About 25 dogs headed north, along with 10 or so already up north for our quarterly meeting. Good fun. The old Thunderstruck is now a new Rock and Roll 'bar'. The shwarma's are still good.
Saturday April 13 Ride south to the birthday party of Mike Zosa. Thanks for the hospitality, Mike. About 45 dogs turned out for the big Six-Oh for Mr. Senior Rider #2.... Lots brought family. The water slide and the food was great. Again, Congrats Mike and here's hoping for another bunch of years with wind in your hair on 2 wheels.
Saturday April 6 Ride south to Batangas, Matabunkay beach resort. GREAT weather. Sunny, not too hot. Bikes all ran well. Had about 10 dogs. Would be good place for "family oriented" event.
Saturday March 29 - can't remember. Went out Friday night to Heckle and Jeckle and somehow missed the ride on Saturday morning. Think I was still "wandering around" in the vicinity of Hecks....
Saturday March 22 -- Food trip. King got hungry. BY's family was gone. Everyone headed to Los Banos for a "food run". Very good chow. No traffic. Lotsa good places in Los Banos.
March 16/17 - Ride to Banaui. 22 dogs and a couple guest riders made our way north. Fantastic roads, warm weather. Summer is here. Took the Dalton pass, and then about 150 KM of zig zag, twisties that were tremendous. Nice accomodations in Banaui -- and aside from the clearly baptist influence (no booze, no women, no dancing past 7PM at night) it's a nice place. Bikes all ran well...only a lost throttle cable and stuck rear brake were the mechanical issues. Tried the 2-sub pack thing this time. Worked well. 11 to 13 in the front pack. 7 to 10 in the rear pack. On the ride home, some went back to Angeles, rest onto Manila. A great ride. Casual, easy going, and good fun.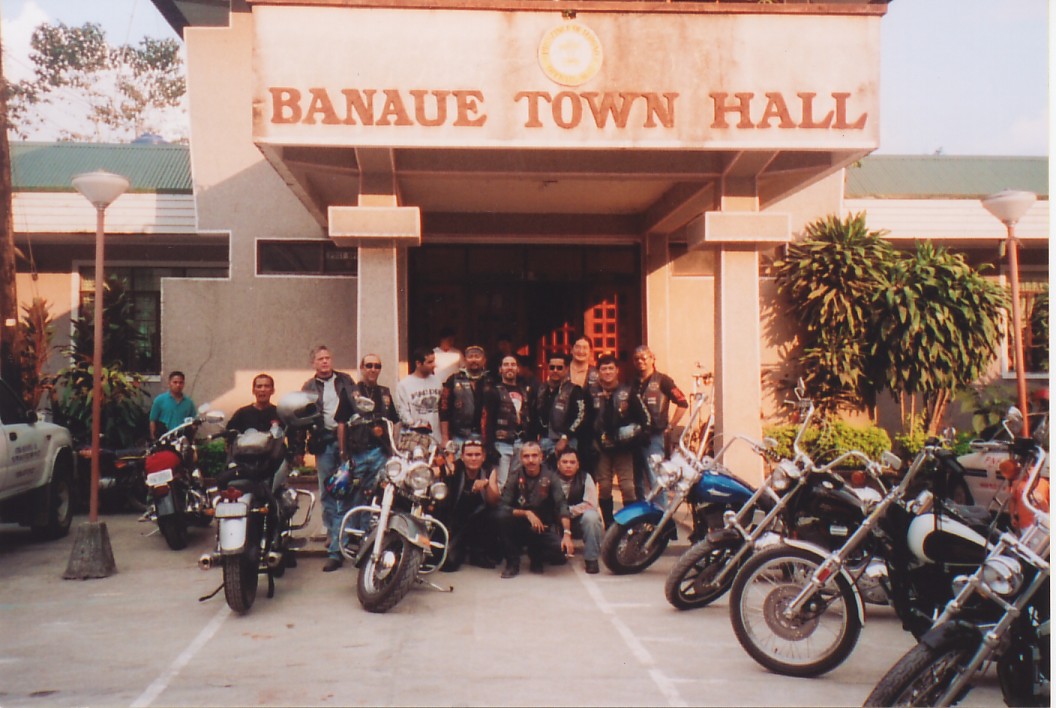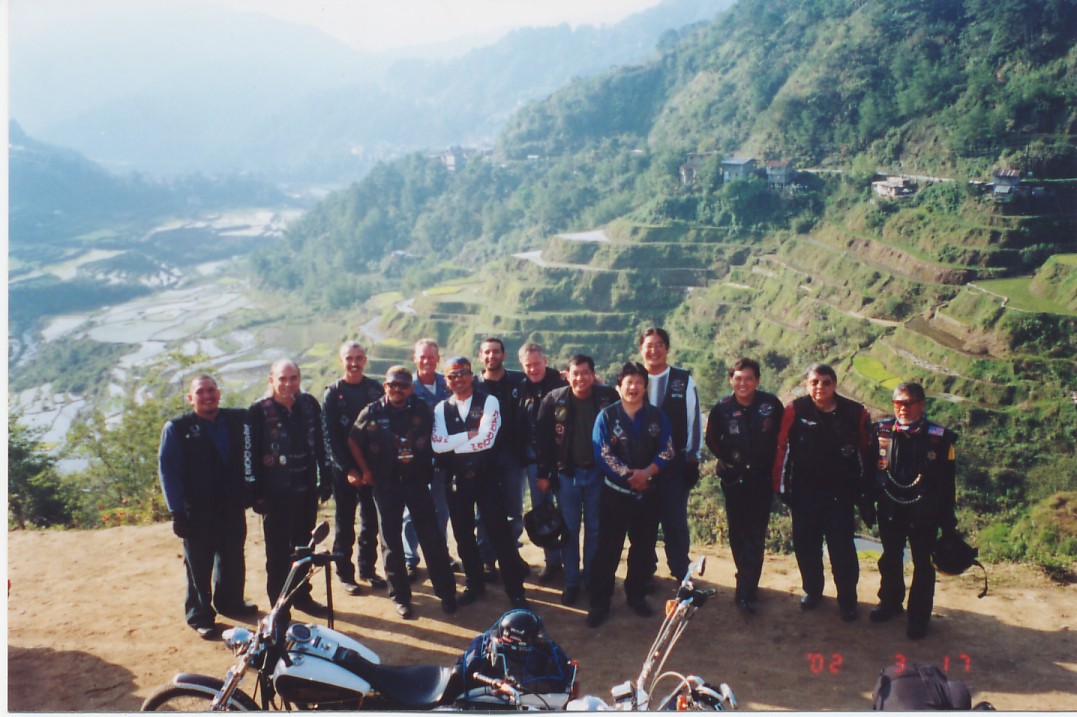 Ride Report middle of February. King gets his tattoo. King unveils Hogzilla...a dyna something-or-other that breaths fire, belches smoke, and has a 4 inch open BDL primary/belt drive, custom fenders, custom tank, and a bunch of other really cool tidbits. "Size Does Matter" ..... made the trip to La Union...and aside from losing a coil, tail light, and a few other tidbits, Hogzilla is alive and well. Congrats King. This fits you better than the sportster. And, the shocks are probably gonna last longer too. Congrats on comleting Kaibigan and on becoming ride committee chief. Keep eating.
Ride Report - February 2. Lots of riding. 4 prospect inductions on 02/02/02. Congrats to Mad Dog "Dusty" Desi, Dustin, Gio, and Kenneth. Congrats also to Joey for gettng his tattoo.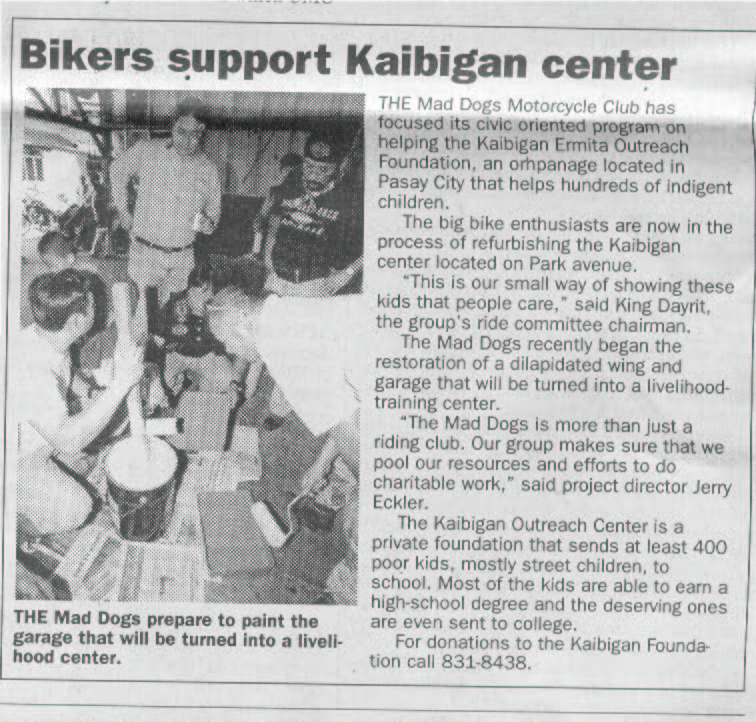 Ride Report January 27: Sunday ride to Tagaytay and to drink some beer with Tom K and the christening of his new baby daughter. Nice ride. Saw Dave Prue buzz by as we passed the ridge-road at Tagaytay. Also spotted a few independent riders out enjoying the nice weather and relatively calm traffic.
Ride Report January 26: 12 Dogs and 1 gues turned out for a nice long ride to Infanta. Boy, James, Emerson, Arnel, Papadad, Dustin (prospect), Gio (prospect), Joseph, Tito, Dave Prue and his female "prospect" (guests), John H (prosect) all joined in. Tom K...joined for coffee at A&W but had to head to Tagaytay to prepare for the big party on Sunday. Great ride to Infanta. A bit of rain over the top of the Sierra Madres, but, the weather in Infanta was great. Then, proceeded back to take the long way around (again) Rizal and Quezon provinces, down to Pagsanjan, over to Calamba, and home via SLEX. Dave Prue had a flat tire on the way ... loaded it in a jeep and we were on our way. Nice ride.
Ride Report January 19: 13 dogs rode out to Kings farm in Jala Jala for a fantastic meal of chicken, rice, and all the trimmings. Took the "long way home" up through Rizal and Quezon province, over to Calamba, up the SLEX back to Makati. 200 Klicks....nice ride.
Ride Report - at Jesse James West Coast Chopper - Southern California....Mad Dog Style!!!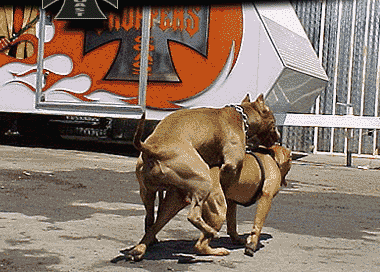 BICOL RIDE pictures are here. BICOL PIX
Who Let the Dogs Out ? ? ?