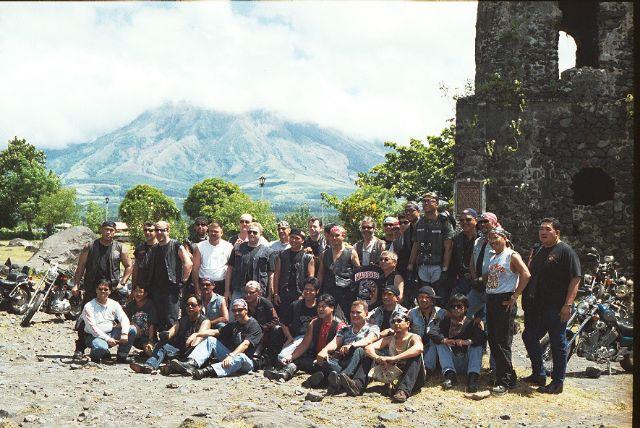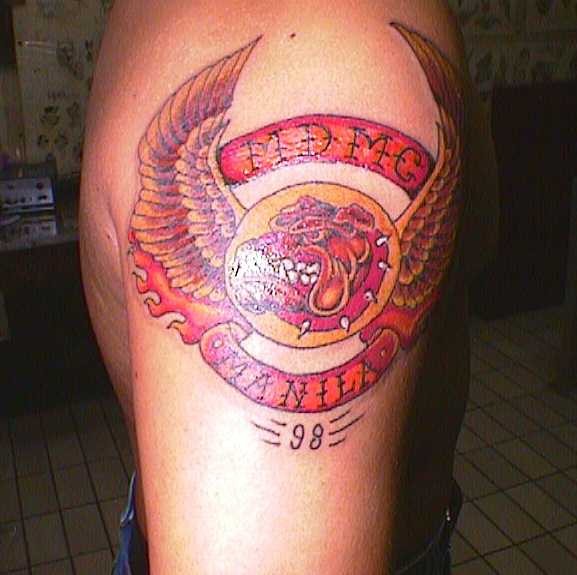 The Tattoo. 'Nuff Said.





The Mad Dog Motorcycle Club is a Cruising (Harley Davidson) Motorcycle Club based in Manila, Philippines.

M.D.M.C. was founded by Tom Leber, a US expat living in the Philippines, and some friends, in October 1994. The club is not restricted to only Harley Davidson bikes, but, we are a dedicated cruising bike club that focuses on that style of motorcycle. Most, if not all members own a cruiser styled sled.

The Manila based club house, affectionaltely known as The Dog House, is located along Pasong Tamo Road, Makati where a full range of facilities are available including an air-conditioned bar with food service, a mechanic, and a spare parts supplier. Tuesday Night is club night, starting around 8:30PM after our Tuesday night rides.

MDMC club member rides are every Tuesday night and early Saturday mornings.

We meet Tuesday nights at 8:30 PM at the Starbucks coffee shop across from Glorietta Mall in central Makati (next door is the Shangri-La hotel), for a quick ride around Makati, and then head over to the Dog House for a bit of brotherhood and drinking session.

Saturday mornings, the club members also ride -- meeting point is the A&W Restaurant at the corner of Makati Avenue and Jupiter Rd. We depart promptly at 05:30 - We are serious riders, so, the saying goes -- see you Saturday, "rain or storm". Guests can join our rides, upon invitation by a full member. Just contact us by email in advance or talk to one of the bro's.

The club has quarterly out of town (longer) rides. Typical distance is between 1000KM-2000KM, with weekends/over night camping included. It's not uncommon for us to ride 16 hours in a day -- not a "social only" club

In addition to riding, we try to do our part in the community -- we sponsor an annual toy drive for orphaned/homeless children in the Manila area, as well as host an annual Christmas raffle as a fundraiser for the orphanage. We are also actively rehabilitating several orphanages in the area, sponsor a health/wellness event for street children, and more. We have been featured in local TV commercials as well as been invited to help "launch" new products from such companies as Harley Davidson Cologne, Shell Motorcycle Oil, Kymco Motorcycles, and frequently are asked to host restaurant and bar grand-openings.

To join the Mad Dog Motorcycle club, a member must have a minimum 400CC displacement bike, must have the sponsorship of two members in good standing, and must be invited into the club as a prospective member by the board of directors. Once this happens, the prospective member is required to serve a six month (or longer) prospect/probationary period, in which certain membership duties are fulfilled. The intent of probation is to get to know the club members and get to know the club riding style, allow the club to assess your character and worthiness as a member. By and large, prospective "Dogs" have a good time -- they are ambassadors to the club in many ways.
After successfully passing probation, full members are obligated to get the club tattoo on his shoulder complete with club initiation. The tattoo is a sign....of dedication to riding....of dedication to the club....of dedication to future commitment to, and brotherhood of, MDMC -- Each tattoo is numbered and reserved strictly FOR MEMBERS ONLY. There are more than 120 tattoo members, 80+ members who are currently active.

We are an international club -- Members come from all walks of life and are a mixture of Filipino and Expatriate nationalities.

We have chartered members around the world, with formal chapters in the Philippines, Thailand, Japan and a chapter in Singapore being chartered shortly.

In response to a frequent question, we are a 3 patch club, unaffiliated to date with other Motorcycle Club confederations. In true biker spirit, we do our own thing, keep to ourselves, and TCOB. The club is first and foremost about riding Harley Davidson motorcycles. We love to ride and enjoy a dedicted, strong brotherhood along the way.

Our mission is very simple: be the paramount motorcycle club in the Philippines with the most road miles while having FUN!

Interested? Come check out the Dog House and meet the bro's -- bring your bike -- join us on a ride or two -- have a beer or ten -- prospect the club.

Peace Brothers. Ride Safe. Chrome side up. MDFFMD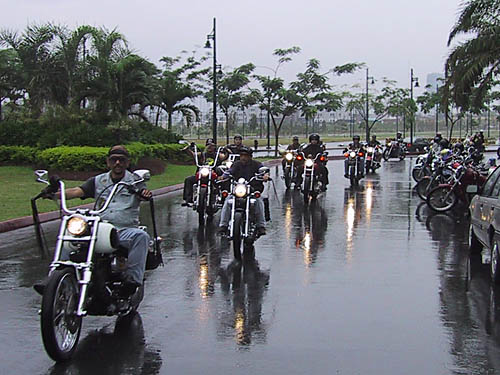 Freeway Access "Legal Thunder" rally run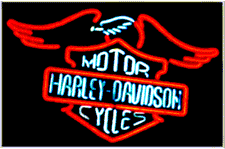 Congratulations to #63 and all the best. God Speed Brother.